Philosophy of our Manor house

The Hotel Lechnerhof is a Family run business. Hospitality is our Obligation!

Our team is highly motivated ensuring you the highest standard of friendliness, competence and service.

Have a pleasant stay at the Lechnerhof!

Our Guestbook

History and family Emblem of the Lechnerhof

Since 1774, the estate has been in the family`s Possession (now in the 7th generation).

In the top left corner of the enmblem the Isar river Isaris portrayed representing the steep Banks of which the estate is built on. In the bottom right Hand Corner one can appriciate a plough representing the 700 year old farm.

The lily is the symbol of the patron saint of the family, Saint Antonius of Padua.

The crowned "Freisinger Mohr" on top of the Emblem reminds us of the 600 years of reign of the archbishop of Freising over Unterföhring.

History of Unterföhring

AD FERINGAS: this ancient bavarian tribe was first registered in 750 and owned large properties in Unterfoehring. The village name "Föhring"originates from this tribe.
In 1158, the Bavarian Duke Heinrich der Löwe burnt down the bridge over the river Isar, which was owned by the Princebishop of Freising. The famous "Salzstrasse" went through "Foehring" and you had to pay toll when passing the bridge. A new bridge has been built more south on the territory of the now city of Munich. This was the foundation of Munich as a customs`market and an important town. Until then, Munich was a poor monk settlement ("Zu den Munichen") belonging to the Monastery of Tegernsee.

During the 30 years war (1618 - 1648), the Swedish troops destroyed Unterföhring on their way to Munich. At that time Unterföhring was a rich farm village with big estates. Due to the plague, almost the entire population was exterminated.
From 1319 until 1803 Föhring did not belong to the Dukedom of Bavaria but to the principality of Freising.

Until after World War II, Unterföhring remained a farm and brick - workers village.
Now, Unterföhring has become an important business location for Media,TV and Film Companies as well as for International Insurances and other important international companies. Unterföhring is able to maintain its own character and charm.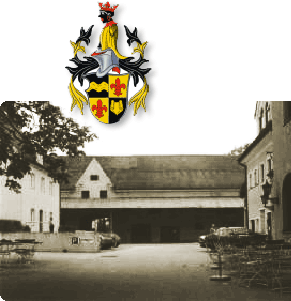 The ancient estate was first registered in 1305 under the name "Wirtshof".